On a momentous occasion for Nepal's repatriation journey, two precious wooden artifacts that had been missing for decades have been returned to their rightful home. The flying Gandharva and Salabhanjika Yakshi strut of Bhaskar Dev Sankarit Keshchandrakrit Paravat Mahavihar in Itumbahal, Kathmandu, were recently repatriated and handed over to the Mahavihar Conservation Society during a special ceremony held at the National Museum of Nepal on March 16, 2023.
The Salabhanjika Yakshi strut, believed to be around 700 years old, was taken to the United States in the mid-1980s and was eventually presented to the Metropolitan Museum of Art in 1991. It was returned to Nepal in September 2021. The flying Gandharva, dating back to the 14th century, went missing in 1999 and was added to the Rubin Museum's collection in 2003, but it too was returned to Nepal on January 10, 2022.
"We are happy with the return of the historical artifacts to their home," said Pragyaratna Shakya, Chairman of the Mahavihar Conversation Society. He expressed gratitude towards the community and authorities for their efforts in ensuring the safe return of the artifacts. In a handing-over program, the museum chief emphasized the importance of morality and legality in reinstating and managing these artifacts safely and urged the community to prioritize their preservation and management. Today it's not just a matter of pride for the people of Itumbahal; it is a matter of preserving their history and identity for future generations.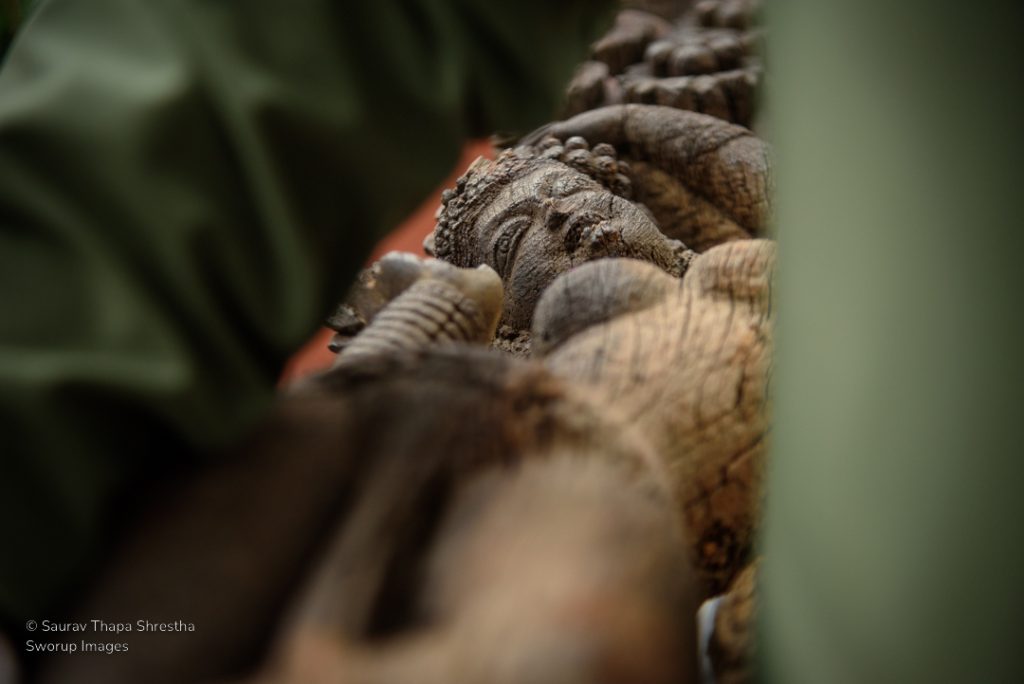 As the Salabhanjika Yakshi strut and the flying Gandharva are finally back, there is a renewed sense of hope that other valuable stolen artworks and antiques will soon follow. This successful repatriation is not only a significant milestone for Nepal's heritage but also a beacon of hope for the many other stolen treasures that have been scattered across the globe.
The return of these priceless artifacts marks a turning point in the fight against the illicit trade of cultural heritage. It sends a powerful message to the world that every effort will be made to reclaim what rightfully belongs to the people of Nepal.